Anthropological Report
Boe, Adele Davis. 2012. QUALITREE - An Anthropological Report. Access the Energy, Denmark.
to download report click here
ABSTRACT
This report is based on the fieldwork carried out on Gender issues and income generation in a rural setting, where women are engaged in oil production using local native trees. The fieldwork was devised to address the effects that certain conditions and practices can have on local industrial oil production processes and administrative procedures. The investigation also entertained a high degree of concern for women's needs and the constraints that they face, while taking into account the ways in which women's engagements and income can be improved.
Data analysis corroborates assertions that local oil trees represent a valuable resource and highlights effective utilization as a sensible way to ensure local sustainable development. The study not only confirms that oil is an important commodity, but identifies oil trees as a tool that can be fruitfully employed in local development. Besides, oil products are recognized as a significant potential resource with export value. But, although a good deal of knowledge has been garnered through fieldwork, additional study concerning local conditions, work activities, community relationships and socio-economical factors is required in order to initiate thechanges, whichmust be put in place so as to effectively carry out oil production using local native trees.
Analysis of Gender issues and income generation reveal a number of problematical factors that include extremely unequal power relations, poor interaction patterns,lack of equal rights, insufficient knowledge of production methods and work-skills, which complicate production processes and procedures. These factors also have a negative effect on women's earning potentials and require therefore a good deal of attention, if the women at the center of oil production are to become effective oil producers and breadwinners. Further investigation is required regarding concrete support to women in their efforts to acquire knowledge of unfamiliar practical and technical production methods and of new work activities. Still, it is encouraging that women do have some resources that can be utilized to secure certain improvements needed in oil production.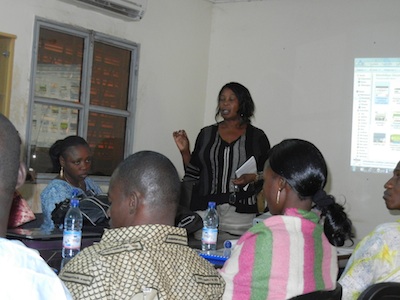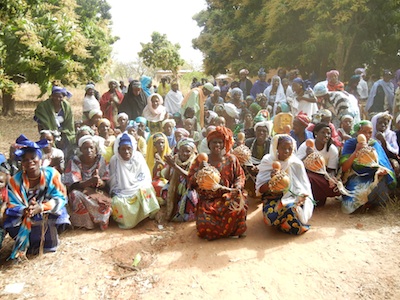 Gender issue report presented                Welcome of women in Ziékorodougou.
by Adele Davis Boe
QualiTree
works to improve sustainable use of local tree species for fair-trade production of oils for food and cosmetics in Mali and Burkina Faso through a collaboration between researchers, private industries and local communities.

Financed by Danida.