Presentations during the Kick-off workshop
The kick-off workshop was held in Bobo-Dioulasso (2nd city of Burkina Faso) from 31 January to 2 February 2011. All participant countries and institutions were represented with 26 persons. Communications and discussions focused on workpackages, PhD student's protocols and activities schedule.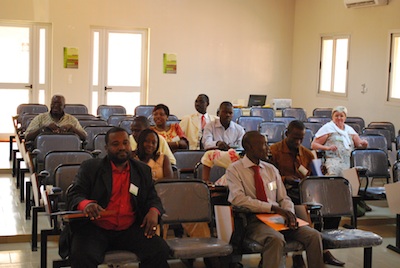 Picture of audience during workpackages presentation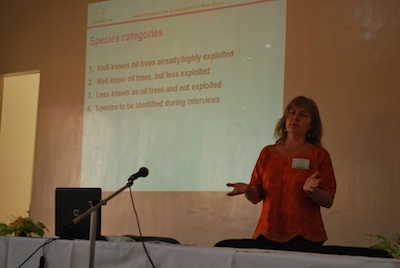 Dr Anne Mette Lykke presenting the objectives of QualiTree project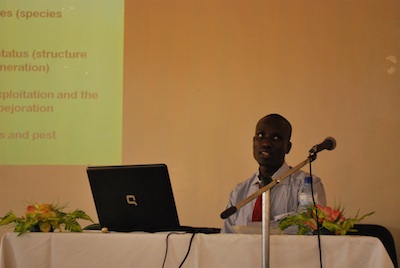 Dr Amadé Ouédraogo national coordinator presenting the WP4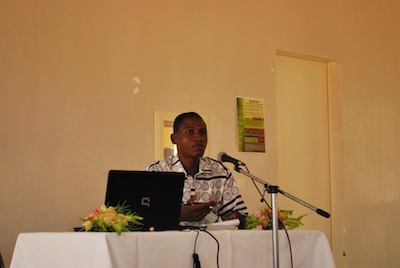 Dr Gabin Korbeogo, WP2 leader presenting this workpackages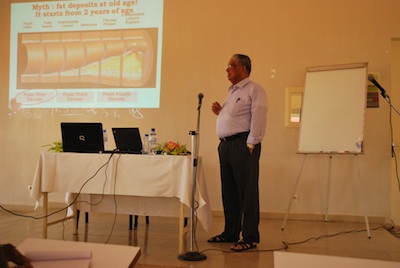 Pr Vijai Shukla during his presentation on lipids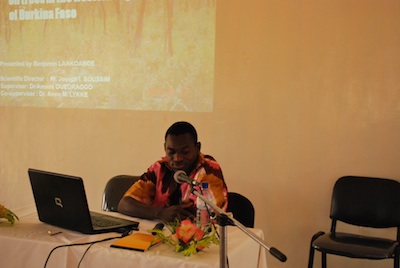 Benjamin Lankoandé, a PhD student presentating his research protocol on oil resource availability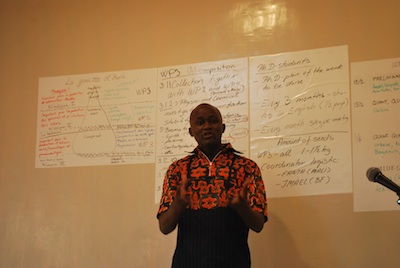 Dr Imael Bassole, presenting the summary of discussion on WP3
QualiTree
works to improve sustainable use of local tree species for fair-trade production of oils for food and cosmetics in Mali and Burkina Faso through a collaboration between researchers, private industries and local communities.

Financed by Danida.