Capacity building of local communities
Courses were organized by the QualiTree team of Ouagadougou from 16 to 20 May 2016 in Koloko and Banfora (study sites of QualiTree to the West of Burkina Faso). It focused on two sessions (1) "oil production improvement" and (2) "best practices for resources management and tree plantation" related to WP1 (Local oil production) and WP5 (Sustainable management), respectively. The courses were addressed to local women associations as well as individual people from different villages who were grouped together for two days participative training. Five leaflets (3 for tree plantation and 2 for oil extraction) were distributed to villagers and local administrative representatives during the training. At the end of the training they were happy to know more about the local resources (exploitation and management) and were engaged to share their knowledge among their communities.
Photo of training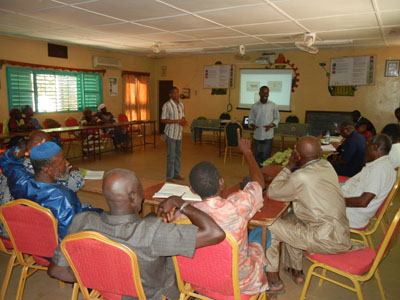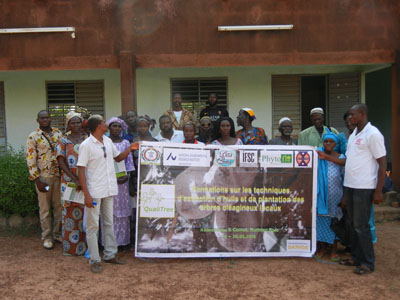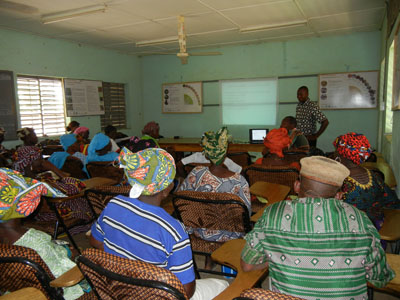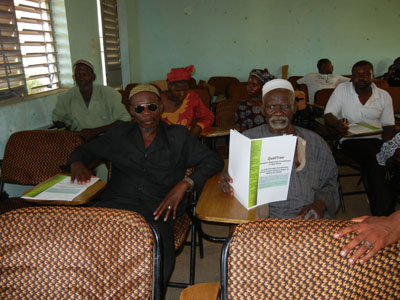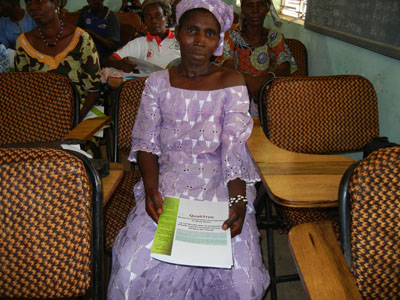 QualiTree
works to improve sustainable use of local tree species for fair-trade production of oils for food and cosmetics in Mali and Burkina Faso through a collaboration between researchers, private industries and local communities.

Financed by Danida.