2nd Workshop in Sikasso, February 2012
The first scientific workshop of QualiTree took place at the Institute of Rural Economy (EIR) in Sikasso (Mali) from 31 January to 3th of February 2012. It was focused on progress in WPs and status of PhD and master students research work. A total of twelve (12) oral communications were presented, among them one by the project leader, 4 by the WPs leaders (WP2, WP3, WP4 and WP5) and 7 by the students. The workshop program included also a field trip in Ziékorodougou to meet a women association, which has a long experience in local tree oil extraction.
Introducing ceremony presented by Dr. Amadou Kouyaté,
project cordinator for Mali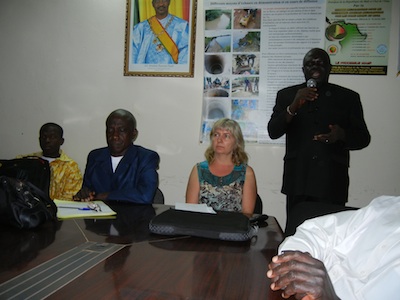 The project main objectives and deliverables presented by
Dr. Anne Mette Lykke, the project principal coordinator.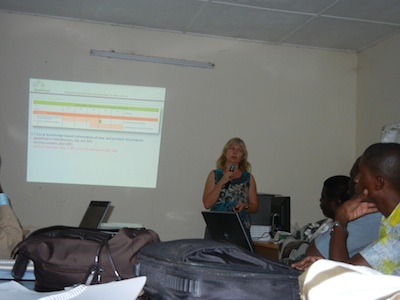 Gender issue report presented by Adele Davis Boe, ATE leader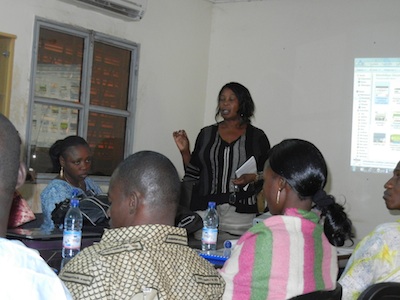 Presentation os the status report of WP2 (Local knowledge) by
Dr. Gabin Korbéogo, the WP leader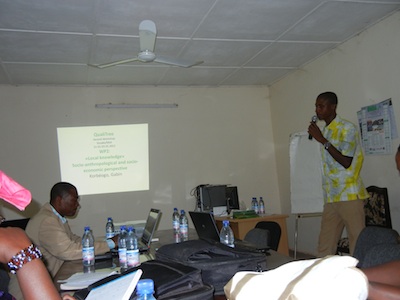 Presentation of preliminary results by Urbain Dembélé,
a PhD student from Mali

Presentation of Master thesis by Alizèta Sawadogo.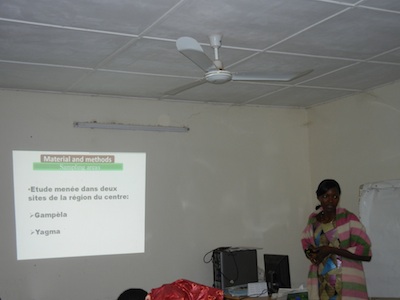 Discussions among students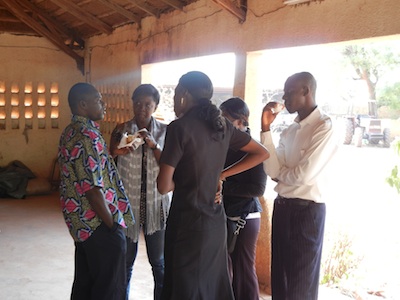 Participants group photograph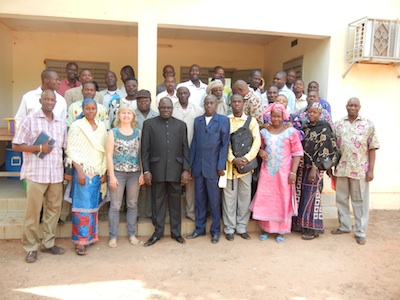 Welcome of women in Ziékorodougou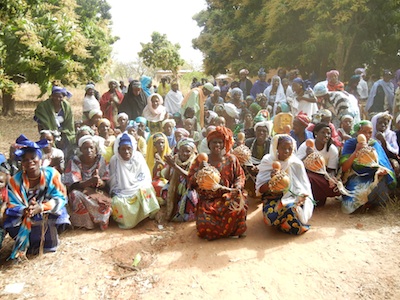 Demonstration of oil extraction from Carapa procera seeds (seeds grinding)
in Ziékorodougou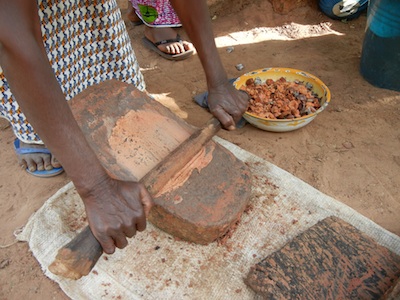 Demonstration of oil extraction from Carapa procera seeds (paste boiling)
in Ziékorodougou

QualiTree
works to improve sustainable use of local tree species for fair-trade production of oils for food and cosmetics in Mali and Burkina Faso through a collaboration between researchers, private industries and local communities.

Financed by Danida.