Announcement of the next workshop
The next QualiTree scientific workshop will be held in Léo (Burkina Faso), from 8 to 10/9/2015. It will focus on the activities progress in workpackages (WP1-WP5)".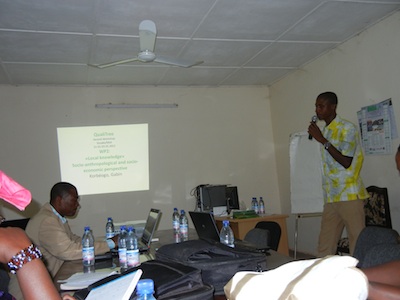 QualiTree
works to improve sustainable use of local tree species for fair-trade production of oils for food and cosmetics in Mali and Burkina Faso through a collaboration between researchers, private industries and local communities.

Financed by Danida.